Fortuna
Req. Level
Max Level
Gender

30

85

F

Max Skill

Max Halo

Blessing

END +8%
She is the angel of fate and can see into the future She chooses not to use this power since she saw a friend becoming a dark lord. She uses her abilities to build a bright future.
Icon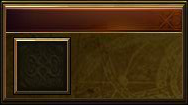 500 Shards needed to synth Icon.
150 Shards per day.
4 days to collect all Shards.
Total Cost: 160

Community content is available under
CC-BY-SA
unless otherwise noted.