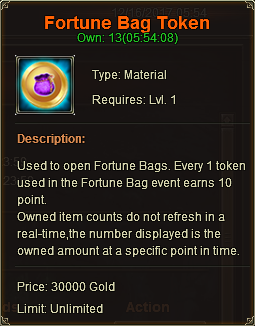 Fortune Bag Tokens are used only in Fortune Bag. They can be bought for 10

each during then event time or gained through Hot Events.
1 Token is worth 10 points, with the more points you collect the more rewards you get at the end of each day and at the end of the event from the Point Rewards.