We thank Many Players who have inspired us to Create this Wikia, and Many players who helped others make it a reality and the most players we will treasure (This Part of the Wikia needs to be added by others who has help contributed too)
Elliot Wilde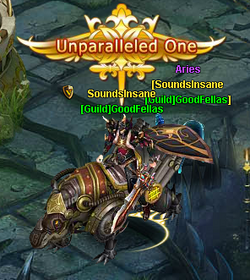 a Kind human and Good-Willed who enjoys League of Angels unlocking the Secrets of the Unknown and loves to help Creating things, made players fear him making things a reality lol (Well some parts)
Most of All a Veteran of League of Angels.. 3 years running... (Sept 2014 - Now)
-Age: 20 (Young Adult)
-Hobbies: Hard Core Gaming, Facebook, Freestyle Scootering, Fishing, and My Lady
-Ign: Soundsinsane Server: Bathin 482-HKT Platform: GTArcade-FB
"League of Angels All Over the World" [FB] Group
This is a Facebook Group of League of Angels Players who joined together and Shared there knowledge and Understandings. and New Players Seek Guidance too.
Special Thanks Yous to Leaders of the Group
-Abhishek Gehlaut for Collecting Gift Code packs, and AGI Guides, and Sharing his Expertise.
-Ronald Ferrer Asuncion (one of the Moderators) for his Dedication and Hard Work
-Alphajay Alfajora for Photos Shared, and Experience
-Apple Joyce aka Mansanas Masayahin
-Marck Herson ..Long Rival to Elliot Wilde, and has had Many Hardships in life, with his Girlfriend Essa Mimi
-Javad Dev for Helping Unlock Many Secrets of the game.
-Daryl DelaCruz for Assisting in Infomation of the unknown
-Marija Lazarevic represents PST's Underworld Alliance Group, for Helping with Event Photos, Photo Designs, and Artowork that we all love.
-Stepanida Rumiansteva, (Elliot Wilde's Girlfriend) who encouraged Elliot Wilde to do Great things.
Very Extra Special Thanks to "Tanvir Sunny" for Creating the League of Angels Group to come alive
Other Players and Moderators and the Developers:
Many Players, Moderators, and Developers who have helpped out Branched Advice, Secrets, Most are still Kept and Hidden Secrets of the game, and Shown most of the game to us we thank you alot for a Amazing game